2019-09-16 11:43:26
Invitation Letter --- Beautyday Expo in Warsaw, Poland
2019-09-16 11:43:26
Hello All,

Hope everything goes well with you!
Please be noted we will attend the Beautyday Expo, which will be held in Warsaw Poland from 20 to 22 September, 2019.
Our booth number is: 218.
Welcome to our booth. You will see amazing packages here, especially the market's hottest sustainable and eco-friendly packages!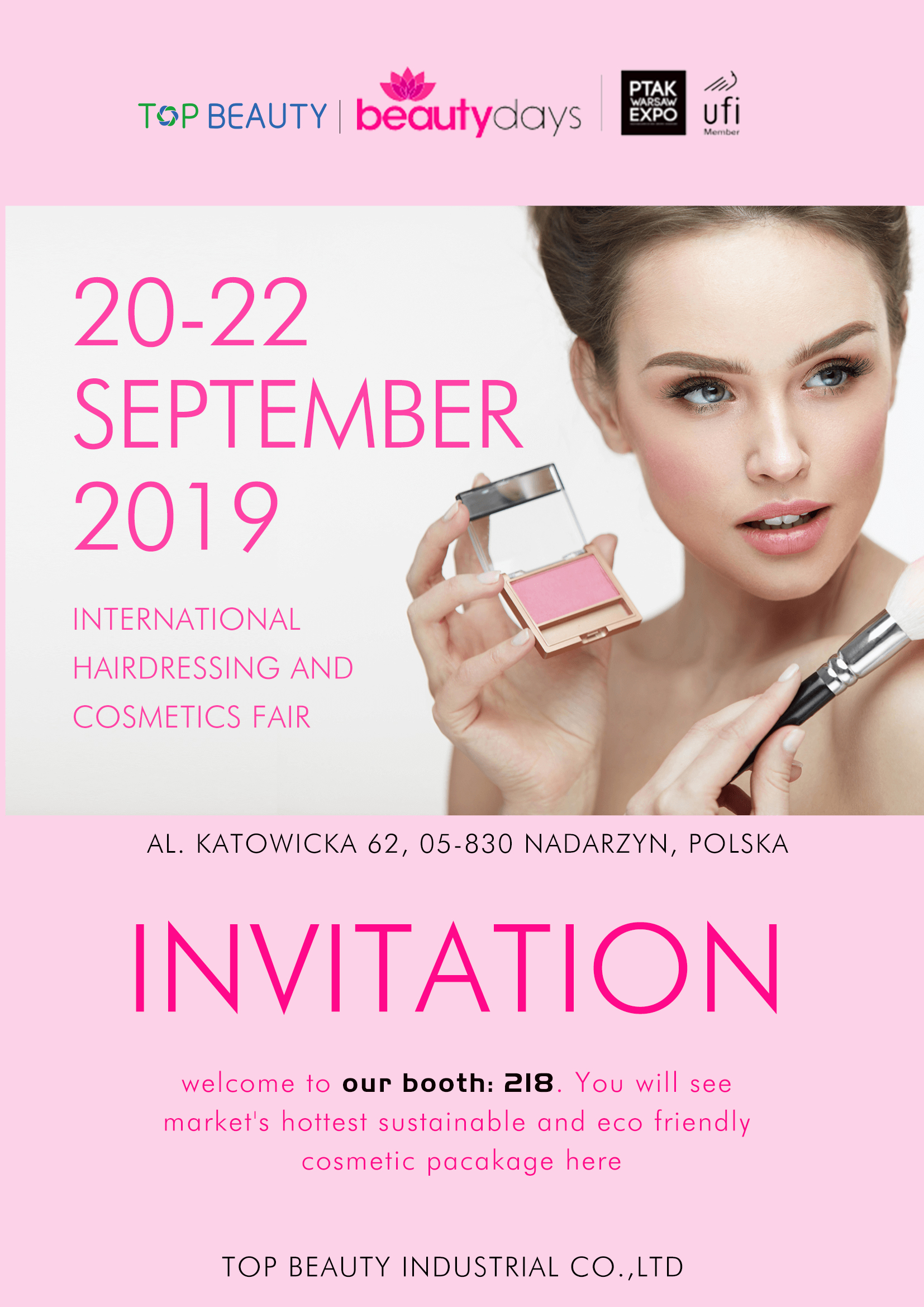 LinkedIn