2022-09-02 17:08:46
A First Look at MakeUp in NewYork
2022-09-02 17:08:46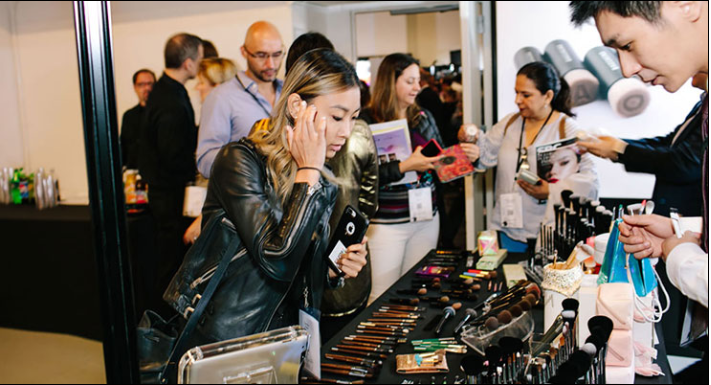 MakeUp in NewYork will open its doors September 14 and 15, welcoming more than 3,000 visitors to Manhattan's Javits Center. The show will be located in the 45,000 sq. ft. River Pavilion, which overlooks the Hudson River.

"We are excited to open our doors for this 'back to normal' edition. We've never seen such a rush of pre-registrations—it beats all records, for all MakeUp In shows combined," says Aurélie de Boisvilliers, MakeUp in NewYork's marketing & communications director. "We are also welcoming many new suppliers that are exhibiting this year, and had to open our first-ever waiting list for new exhibitors," she adds.

Pre-registered attendees include executives from Avon, Anastasia Beverly Hills, Benefit, Coty, Estée Lauder, Giorgio Armani, Glossier, Hero Cosmetics, Ilia Beauty, Kevyn Aucoin Beauty, Kylie Cosmetics, L'Oréal, Mary Kay, Revlon, Shiseido, Tarte, Ulta Beauty, Unilever, and more.

MakeUp in NewYork aims to help boost beauty innovation by showcasing the latest skincare and makeup products alongside packaging solutions. Companies that specialize in ingredients, formulations, accessories, packaging and turnkey services will speak to visitors about their latest innovations.

Don't miss the four MakeUp in IT Award winners, which will be on display at the show along with 25 finalists. Walk through the show to meet with more than 120 exhibitors, including Mana products, Croda, Faber Castell, Amfora Packaging, Cosmetica, Crystal Claire, Englewood Lab, Hwasung Cosmetics, Innovation Labs, Kolmar Laboratories, Lumson, WWP Beauty, MS Beautilab, Qualipac, Regi, Roberts Beauty, Schwan Cosmetics, Shya Hsin Packaging, Weckerle Cosmetic and more.

Introducing Beauty Agora
Speakers will discuss beauty market trends and insights during the newly named conference program, Beauty Agora. One session, "Adaptive-First, Dismantling the Barriers to Beauty," will discuss how the beauty industry is becoming more inclusive and going beyond skin-tone matching to consider all aspects of inclusivity. It takes place on September 15 at 11 am, and the speakers are Tribe Dynamics' Nicole Fox and Cosmetics Inspiration & Creation's Leila Rochet.
During the "Cosmetic Ingredient Trends" session on September 15 at 12 noon, Erica O'Grady, CEO of Society of Cosmetic Chemists, will discuss innovative ingredients for skincare and color cosmetic products.
Indie brand owners can hear tips from Ana Allen, expert consultant at ID Brand Architect Lab during the session, "How to Scale an Indie Beauty Brand & Move Away from Startup Toward Scale Up." During the 30-minute workshop on September 15 at 1:30, Allen will advise brands on how to meaningfully scale and access new pools of shoppers by partnering with major retailers and entering new markets.
LinkedIn